All About Our Free HVAC Checkups
By Platinum Team | Product Education | October 1, 2018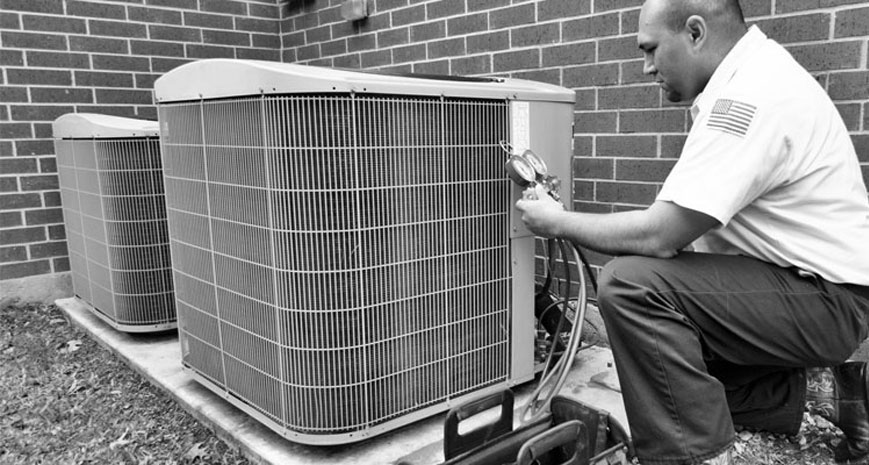 To help you maintain your heating and cooling system, we offer free seasonal checkups twice a year. These checkups make sure that your system is up to par and functioning effectively. The extra perk is available for homeowners with Complete, Premium and Ultimate plans.
Our scheduling periods are:
Spring: March 1st – April 30th
Fall: October 1st – November 30th
Just reach out (online or 602.733.5000) to request your checkup during each of these time frames. We'll get you scheduled for when we're conducting checkups in your neighborhood.
What do these checkups include?
If you think about the inspection you receive on your car when you take it in for regular service or an annual physical exam from your doctor, these checkups are much like that. We conduct a 20-point inspection that looks at the current state of your heating and cooling system.  This inspection includes the following:
      Check thermostat calibration

      Check air filters

      Check and adjust air flow

      Check and tighten all electrical connections

      Inspect evaporator coil, when accessible

      Check volt and amp draw on motors

      Check refrigeration charge

      Lubricate all moving parts

      Check start and run caps

      Visually inspect system for minor refrigeration leaks, where accessible

      Check time delay relay

      Check contactors

      Check main electrical whip

      Check compressor terminals

      Check disconnect box and fuses

      Check air conditioner power breaker

      Check and adjust blower components

      Check and adjust burners

      Inspect fan blade

      Test cycle air conditioner for proper operation
We look for maintenance concerns, flag any problems and make recommendations to help prevent future issues with your system. The most common issues we see include a need for more Freon or capacitors or maintenance like coil cleaning.
If the inspection catches an issue with my system, what happens?
If we do see specific issues, we're happy to help address them. Many times we can even tackle them during the same visit. Do keep in mind, it's completely up to you whether we address any issues as the work will require fees. We'll be sure to give you any specific costs up front, so you can decide whether you want us to perform the work.
How do I get on the schedule?
Request your free checkup online here or call 602.733.5000 during the appropriate periods (March 1st – April 30th and October 1st – November 30th).
Have questions about these checkups or our warranties? Email us!